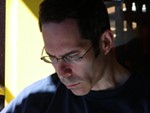 Richard Karpel
Email: available to members only
Richard Karpel has been executive director of AAN since July 1995. Before joining AAN, he worked for nine years in varying capacities with the Video Software Dealers Association (VSDA), the Encino, Calif.-based trade group for the home video industry. When he left VSDA, he was executive vice president.

While working for VSDA when it was still jointly managed with the National Association of Recording Merchandisers (NARM) -- which represents retailers of recorded music -- Karpel led NARM's government affairs program.

In May 1980, he received a BS in Business Administration from the University of Illinois, Champaign-Urbana, and three years later he received a Juris Doctorate from Chicago-Kent College of Law.

He is married and lives in Oakton, Va.