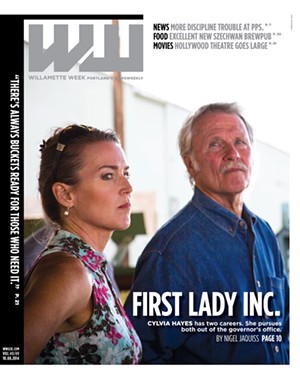 Willamette Week
www.wweek.com
2220 N.W. Quimby St.
Portland, Oregon 97210
Phone:

(503) 243-2122

Fax:

(503) 243-1115
Circulation:

70,000 (as of February 2015)

Audited By:

Figure submitted by Publisher

Publication Day:

Every Wednesday

Market Served:

Portland Metropolitan Area

National Advertising:

Alternative Weekly Network

Publishing Group:

City of Roses Newspapers
Willamette Week is Portland's award-winning alternative: The only weekly newspaper ever to win the Pulitzer Prize for Investigative Reporting (2005).
Because of our investigative reporting, cultural coverage, city guides and events, we have become Oregon's leading news source for Portlanders between 18 and 54. 36 percent of all TriCounty adults regularly read Willamette Week and
wweek.com
.
Award-winning content, coupled with powerful print and digital delivery channels, keeps WW at the forefront of change — and life — in one of America's most vital urban areas.
Search AAN News Related to Willamette Week »