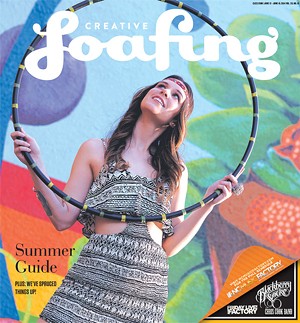 Creative Loafing (Charlotte)
www.clclt.com
1000 NC Music Factory Blvd.
Suite C-2
Charlotte, North Carolina 28206
Phone:

(704) 522-8334

Fax:

(704) 522-8088
Circulation:

40,000 (as of June 2014)

Audited By:

Verified Audit Circulation

Publication Day:

Every Thursday

Market Served:

Charlotte Metro Area of 1.8 Million

National Advertising:

Voice Media Group
Charlotte Creative Loafing was started in 1987 by the founders of Creative Loafing in Atlanta as their first venture into other markets. Over the years, CL has made its distinctive mark in the Charlotte market by emphasizing quality writing, hard hitting stories, and the most complete arts, entertainment and events listings in the area.

Charlotte Creative Loafing serves the entire Charlotte metropolitan area, distributing 40,000 papers and reaching more than 276,000 readers weekly.

Over the past 27 years, Creative Loafing has steadily upped its presence in the city through the quality of its arts and entertainment coverage, its fearless approach, and its ever-growing commitment to hard-hitting news and investigative reporting. Twenty one years after its launch, Creative Loafing has become the must-read paper for anyone who wants to know what's really going on in this New South metropolis. Charlotte Loaf has repeatedly won statewide journalism awards and has become the most talked about publication in the city. And the best is yet to come.
Search AAN News Related to Creative Loafing (Charlotte) »