What Did the Petraeus Hearings Tell Us About the War?
Andisheh Nouraee/Creative Loafing (Atlanta)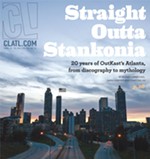 Creative Loafing Atlanta and its website clatl.com are Atlanta's leading sources of information about life in the city. The newspaper was founded in 1972 and reaches a total audience of more than 535,000. It is owned by SouthComm...
More »