Registration
Deadlines
Session Details
Thursday, June 07
2:45 pm to 3:45 pm
What are the implications of taking them? How do they affect the industry as a whole? How much do these bring to our bottom line? How are they affecting other business relationships and are they a turn-off to readers.
Hosted By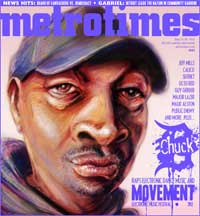 Detroit's weekly alternative
Sponsors
A hearty thank you to all of our 2012 sponsors. Please show your support by visiting them & learning all you can.
Exhibitors