Registration
Deadlines
Newspaper Display
Yes, we'll have space to display your papers.
Please ship them to the address below, to arrive no later than June 6.
AAN Convention Newspaper Display
Freeman
c/o ABF FREIGHT
6250 Inkster Rd.
Romulus, MI 48174
Hosted By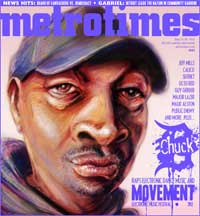 Detroit's weekly alternative
Sponsors
A hearty thank you to all of our 2012 sponsors. Please show your support by visiting them & learning all you can.
Exhibitors