Registration
Deadlines
Session Details
Saturday, June 09
11:15 am to 12:15 pm
Telling great stories on the web doesn't need to be complicated. Meet responsive design, a way of building websites that can conform to any screen -- no mobile app or tablet version necessary. It's the next step in presenting great stories in a simpler, more beautiful way -- for all your readers. Dan Oshinsky of
Stry.us
and Ben Callahan of
Sparkbox
will walk you through the building of a responsive site, and explain how the magic of responsive design can change your web strategy forever.
Hosted By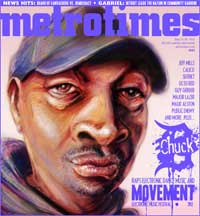 Detroit's weekly alternative
Sponsors
A hearty thank you to all of our 2012 sponsors. Please show your support by visiting them & learning all you can.
Exhibitors