Registration
Deadlines
Session Details
Saturday, June 09
11:15 am to 12:15 pm
Comics journalism is inherently stylish, uniquely suited to sharing via social media, and popular as hell. During this panel, we'll share findings gleaned from editors, journalists and artists who have stretched the limits of comics to tell complicated stories in a variety of formats, and how they might fit in your newsroom.
Hosted By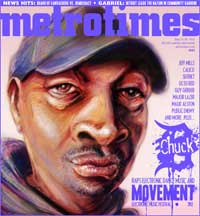 Detroit's weekly alternative
Sponsors
A hearty thank you to all of our 2012 sponsors. Please show your support by visiting them & learning all you can.
Exhibitors