Registration
Deadlines
Session Details
Thursday, June 07
1 pm to 4 pm
Professor Jeremy Rue will kick-off with a presentation of the tablet and mobile ecosystem and trends to watch. Then, Helen Berman, president of the Berman Media Sales Institute, will conduct a workshop which will cover selling the benefits of cross-media packages and expanding print sales skills into multi-media environments.
Helen will talk about why and how media salespeople must become marketing subject experts. You will hear how new media has turned marketing on its head, the new sales and marketing funnel, social media's impact on print, how to meet advertiser and agency expectations, and advertising metrics and research.
Speakers:
Jeremy Rue
, UC Berkeley Graduate School of Journalism and
Helen Berman
, Berman Media Sales Institute
Hosted By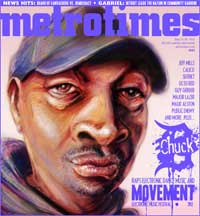 Detroit's weekly alternative
Sponsors
A hearty thank you to all of our 2012 sponsors. Please show your support by visiting them & learning all you can.
Exhibitors