Registration
Deadlines
Session Details
Thursday, June 07
1 pm to 5 pm
The economy is still the biggest story going, and this workshop will equip you with the story ideas and skills you need to tackle economic stories on any beat. Economic inequality, the foreclosure crisis and joblessness all have social justice themes that resonate with the alt-media audience and lend themselves to long-form stories. Yet, alt-media journalists sometimes shy away from stories with economic angles. Get armed with the tools and understanding you need to tackle economic stories, including those on the labor and housing markets.
Presented by the Donald W. Reynolds National Center for Business Journalism.
Hosted By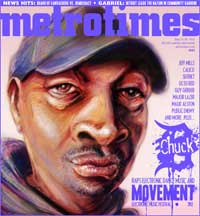 Detroit's weekly alternative
Sponsors
A hearty thank you to all of our 2012 sponsors. Please show your support by visiting them & learning all you can.
Exhibitors