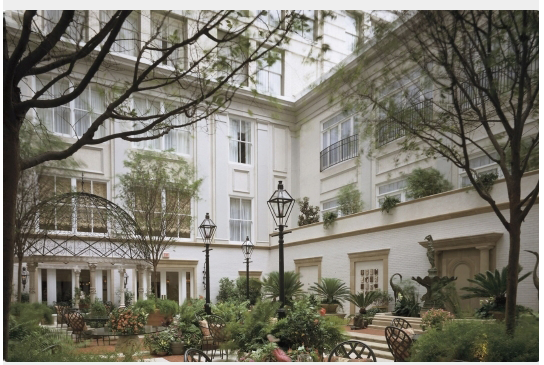 The Ritz Carlton, New Orleans
Attendees will once again convene at The Ritz Carlton, New Orleans. AAN has reserved a block of rooms at a special group rate of $139 per room, single or double occupancy. The AAN group guest room rate includes complimentary high speed internet access.
The deadline for reservations at the special AAN rate is Thursday, June 30, 2011; however, we encourage you to book early as AAN's block of rooms could be reserved prior to the deadline. To make your reservation by phone, call (800) 826-8987 and ask for the Association of Alternative Newsweeklies Meeting rate; to make your reservation online, click here. Click on the Group/Promo Codes link and enter CGPCGPA in the box marked Group Code.

The Ritz Carlton, New Orleans
921 Canal Street
New Orleans, LA 70112
Phone: (504) 524-1331
Fax: (504) 524-7675

For a map and directions to the The Ritz Carlton, New Orleans, click here.
Additional hotel
We've added a small block of rooms at The Iberville Suites, which is located adjacent to the Ritz Carlton. If a room is not available at the Ritz Carlton, please call The Iberville Suites' central reservations at (866) 229-4351 and reference Association of Alternative Newsweeklies. The rate at The Iberville Suites is $119 per night.
The AAN rate includes complimentary continental breakfast and in-room internet access.
The Iberville Suites, New Orleans
910 Iberville Street
New Orleans, Louisiana
Phone: (504) 523-2400
www.ibervillesuites.com

Hosted by Gambit
Registration
Register for AAN Convention 2011 starting April 8
Latest Updates
Sponsors
A hearty thank you to all of our 2011 sponsors. Please show your support by visiting them & learning all you can.
Exhibitors