Why Build Another Bridge Between Portland and Washington?
Courtesy Columbia River Crossing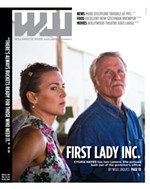 Willamette Week is Portland's award-winning alternative: The only weekly newspaper ever to win the Pulitzer Prize for Investigative Reporting (2005). Because of our investigative reporting, cultural coverage, city guides and events, we have become Oregon's leading news source for Portlanders...
More »