When Did Hip-hop Get So Coked Out?
Ariel Shepard/East Bay Express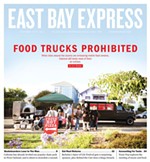 If one mayor represented all of Alameda and Contra Costa counties, that person's 2.5 million constituents would live in the country's fourth-largest city. And just as these East Bay counties are very different from the rest of the San Francisco...
More »