Unions? What Unions?
Labor Leaders to Blame for Workers' Weakness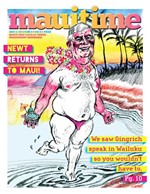 Maui Time Weekly provides insightful analysis and in depth reporting. We believe some issues are so important they require thoughtful consideration. We are not a "paper of record"—a daily journal of government meetings, ribbon-cuttings and corporate announcements. We decide what's...
More »