The Bridge Collapse: Who's to Blame?
Courtesy of Hennepin County Sheriff's Office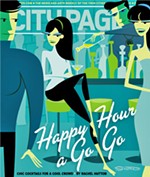 City Pages, founded in 1979 as a music paper, is now the largest, most-read news and arts weekly in the Twin Cities. In a highly literate market, City Pages has gained a reputation for standing apart from the pack through...
More »