Jan 26-28, 2012 | San Francisco, CA
Web Conference Opens with a Can't-MIss Session
Terry Heaton, regarded by most as one of the key thought leaders in the world of media today, kicks off this year's conference with the opening keynote address. As Jay Rosen says, "If you're going to understand what's happening to local media, and what needs to happen, then you need someone who is utterly unsentimental about the old, and fully informed about the new. Unwedded to legacy media, and yet intimate with its ways. Impervious to hype about the digital marvels we hear about, and yet clued-in to what really is radical about digital. Such a guide is Terry Heaton."
[posted January 25, 2012]
We've got Tools, Trends and Other Cool Shit for You
Yes, AAN, There is a $99 Member Registration Rate
Yes, you read that right! AAN members pay only $99 per person to register for the 2012 Web Conference. But all good things must end, so be sure to register by
January 13
or you will pay more!
Click here for easy online registration
.
[posted December 21, 2011]
Sponsorship Opportunities Abound
Don't miss out on your opportunity to showcase your company and your product at the 2012 Web Conference.
Click here for information.
[posted December 14, 2011]
Mark Your Calendar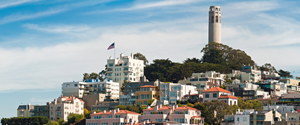 Mark your calendar: AAN's Web Conference will return to San Francisco's Argonaut Hotel January 26 - 28, 2012 for two-and-a-half days of sessions and hands-on workshops.
[posted December 9, 2011]